Heavy Duty Washing Machine Cleaner
Breaks Down The Built-Up Dirt and Odor Causing Residue and Grime. Non-Corrosive Foaming Formula Will Deep Clean and Deodorize Your Washer While Being Safe For the Environment.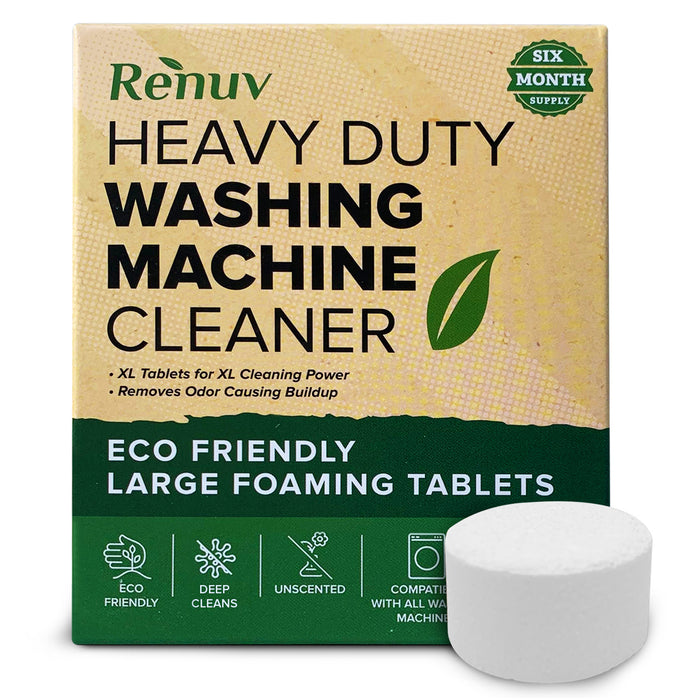 Heavy Duty Dishwasher Cleaner
Dishwasher Cleaner and Deodorizer Tablets - Eco Friendly Descaler Slow Dissolving Heavy Duty Pods Deep Clean Your Smelly Dish Washer Where Others Fail, Odor Eliminator, Limescale, Calcium, Hard Water, Degreaser, Septic Safe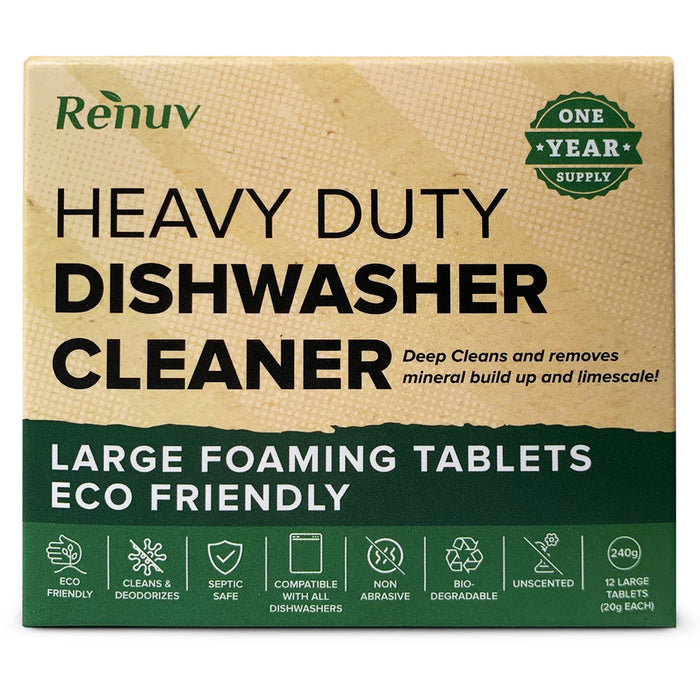 Heavy Duty Garbage Disposal Cleaner and Deodorizer
Heavy Duty Eco Friendly Foaming Kitchen Sink Cleaning Pods Deep Clean Your Smelly Disposal Where Others Fail, Odor Eliminator, Degreaser, Dissolves Organic Waste Residue & Buildup- 1 Year Supply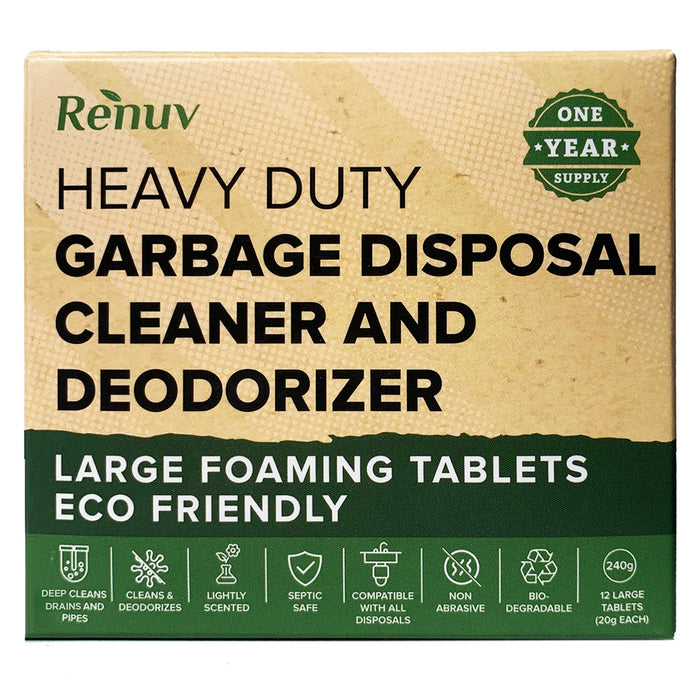 Product focus
Highlight your product's finest features.
Eco - Friendly

Rest assured that Renuv uses environmentally safe ingredients in its products

Cleans & Deodorizes

Regular Monthly Usage Gives you Peace of Mind Knowing Your Machine Is Clean and Fresh!

Compatibility

Works With All Washers, Front Load, Top Load, HE and All Brands.

Unscented

No added scents that may carry over to your laundry
Laundry Detergent Sheets

Laundry Detergent Sheets by Renuv - 50 Sheets (Up to 100 Loads) Eco Friendly Liquidless Laundry Detergent Strips. No Plastic Jugs. Earth Friendly. Sustainable. Biodegradable Soap Sheets For Home or Travel Clothes Washing Needs.
Testimonials
I just received this item on schedule and gave it a test run in the washer. So far, I am pleased how nice the washer smells. I have never really cleaned my washer before, and this product does this trick. It is nice to know that your clothes will be clean!
Made all the difference in the smell and look of my front load washer and I've noticed a freshness to our clothes.
Great product I have a front load washer and the drum can get pretty stinky and it lingers on the clothes. I ran the washer with one of these and it did the trick!
I placed the tablet inside the washer and a few minutes later the tub was filled with foam so it seemed to be working. After the washer was finished I opened it up and it got rid of that nasty smell that lingered. It smelled great! Highly recommend this product if your washer is starting to smell.